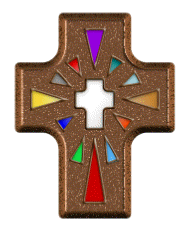 Vote for the 2022
Vice President
Vice President Candidate letter:
Dear Westshore Decolores Board & Community,
We have been involved in DeColores for 14 years. Both of us making our original weekends in 2008. Since then, we have worked numerous weekends, served on the board, as well as supporting weekends from the outside, and praying continuously for this movement. We have seen firsthand the strong bond that is formed from DeColores and have watched as this family has continued to grow. We have watched Gods fire burn in so many new curcistas, and the outpouring of the Spirit through serving each other in ways that you can only do through DeColores.
Our prayer is that God will continue to bless Westshore DeColores and that His Will be done. We would be honored to serve as your next Vice President Couple and pray that you would join us in praying for a revival, for hearts to be set on fire for Him, and that God continues to use DeColores as a tool to bring others to Him. Thank you for your consideration and prayers.
Your brother and sister in Christ,
Cj & Trish Adsit
Our purpose:
​
To encourage and equip men and women
to serve Jesus Christ more effectively
at home, at church, and in the world.