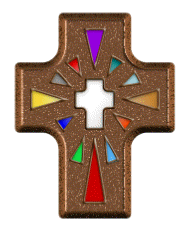 Vote for the 2020
Vice President Couple
voting closed
Vice President Candidate letter:
​
Dear WestShore Board and Community,
While this may be a new look for the next President of WestShore, we both feel very strongly that we can serve as Vice President and then ultimately President. Both are married and our husbands support and encourage our decision in this next journey. We have been friends for many years but reconnected on a DeColores weekend and our friendship has strengthened and we have been a great support system for each other and our families. We both have served on many weekends, inside and outside teams. Both of us have served as Rectresses and on the board in various capacities. This also allows one to be able to cover for the other should there be a family commitment or need. We love this movement and want to serve God and the DeColores community. We want to see this movement continue and grow the kingdom of God! We appreciate you considering us as Vice Presidents.
Sincerely Melody Holcomb Ruth McCaleb
​
Our purpose:
​
To encourage and equip men and women
to serve Jesus Christ more effectively
at home, at church, and in the world.