Spiritual Director Update Form
Dear Spiritual Director,

We greatly appreciate you and your service to WestShore DeColores Ministries. We are a family, a unique interfaith community, and you are such a vital part. The Spiritual Director position on the team is unique. Because of your calling and training, we look to you to help lay sound doctrinal foundations in your talks, to help build community in the team, and to provide counseling to the team and candidates.
Please complete the form below to update your personal or professional information. If you are applying to become a Spiritual Director for WestShore DeColores, we will respond to you shortly to set up a time for an interview.

Thank you again for your service! You are loved and appreciated! DeColores!

Spiritual Director Requirements
​
To view the current requirement for Spiritual Directors as stated in our Bylaws,
​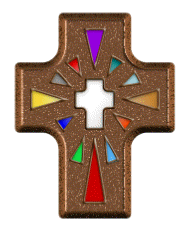 Our purpose:
​
To encourage and equip men and women
to serve Jesus Christ more effectively
at home, at church, and in the world.