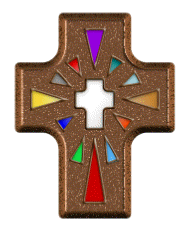 9th Annual
Day of
Prayer & Fasting
Theme: UNITY IN CHRIST
Saturday, January 6th, 2018
9:00 A.M. - NOON
Shiloh Tabernacle Fellowship
460 E. Tyler Rd.
Muskegon, MI 49445
DIRECTIONS: From Muskegon take 31 North to the Russell Rd. Exit and turn left. In ¼ mile turn left onto Tyler Rd. The church will be on the left just past the camp ground.
​
Fasting (as you are able) - we will begin fasting at 11:00 a.m. on Friday January 5th and will continue until the service on Saturday concludes at 12:00 NOON on the 6th. You can fast in many different ways - food, TV, Facebook, Computer, Phone, it is whatever you feel that God is leading you to put aside for 24 hours or longer.
​
This is a great way to come together collectively and pray and support our families, churches, leaders, community and all future weekends in 2016.
If you can't be there for the entire morning, please come pray with us while you can and leave when you need to.
​
God Bless and we hope to see you on Saturday, January 6th!
When You said, "Seek My face,"
My heart said to You,
"Your face, Lord, I will seek."
- Psalm 27:8
Consecrate a fast,
Call a sacred assembly;
Gather the elders
And all the inhabitants of the land
Into the house
of the Lord your God,
And cry out to the Lord.
- Joel 1:14
So we fasted
and entreated our God for this,
and He answered our prayer.
- Ezra 8:23
Our purpose:
​
To encourage and equip men and women
to serve Jesus Christ more effectively
at home, at church, and in the world.